Expecting a baby is something that is amazing and frightening at the same time. You can't wait to hold your baby in your arms, and at the same time, you're terrified that you won't be good enough to be your gorgeous baby's mommy. The first thing you need to do to be a good mommy is taking care of yourself when you are expecting. Pregnancy brings a lot of changes to your life and sometimes it's hard to take care of yourself the way you should with the busy lifestyles that most women today lead. With that in mind, read on below for a few tips for staying healthy as an expectant mom.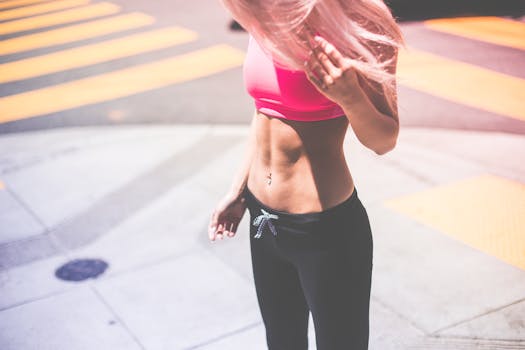 Purchase a Maternity Pillow
In today's modern world, there are many things that can be purchased to make being pregnant just a little bit easier on a mom-to-be. One of those things is a maternity pillow. Not only can it be used to find that side sleep position your doctor recommends, after the baby is born it can be used as a nursing pillow and so much more. Your maternity pillow and more can be found at Moonlight Slumber, the experts in everything baby.
Get a Good Night's Sleep
Between the trips to the bathroom in the middle of the night and the heartburn that often comes as your pregnancy grows, getting a good night's sleep can often be almost a dream. However, sleeping the required number of hours for you and your baby is extremely important. Try making sure the room is cool and dark, use your maternity pillow and avoid electronics at least twenty minutes before bedtime. Make sure to get good sleep now, because when your little one comes, sleep is a thing of the past, at least for the first few months!
Take Your Supplements
There are a few supplements, other than your prenatal vitamins that your doctor might suggest you take during your pregnancy. Folic acid and vitamin D are two of those supplements. Never take any type of supplement or herbal remedy without speaking to your doctor first. He will be able to tell you what is good and what isn't for you and your baby.
Cut Out the Caffeine
For many of us, caffeine jolts are what keeps us going throughout long, busy days. However, the caffeine isn't good for you or your unborn child. Studies have also shown that too much caffeine can lead to miscarriage and low birth weights. Some caffeine is okay, just don't overdo it and stay away from the energy drinks!
Wear Comfortable Shoes
High heels are a complete no-no when pregnant. You need shoes that are comfortable and non-restricting. Your feet may very well swell, especially in the last trimester of your pregnancy, wearing comfortable and non-restrictive shoes will help with swelling, pain, and blood flow.
These are just a few tips for staying healthy during your pregnancy for expectant moms. From wearing comfortable shoes to ordering a maternity pillow to ensure you sleep comfortably at night, following these tips will keep you as healthy and happy as can be during your pregnancy.