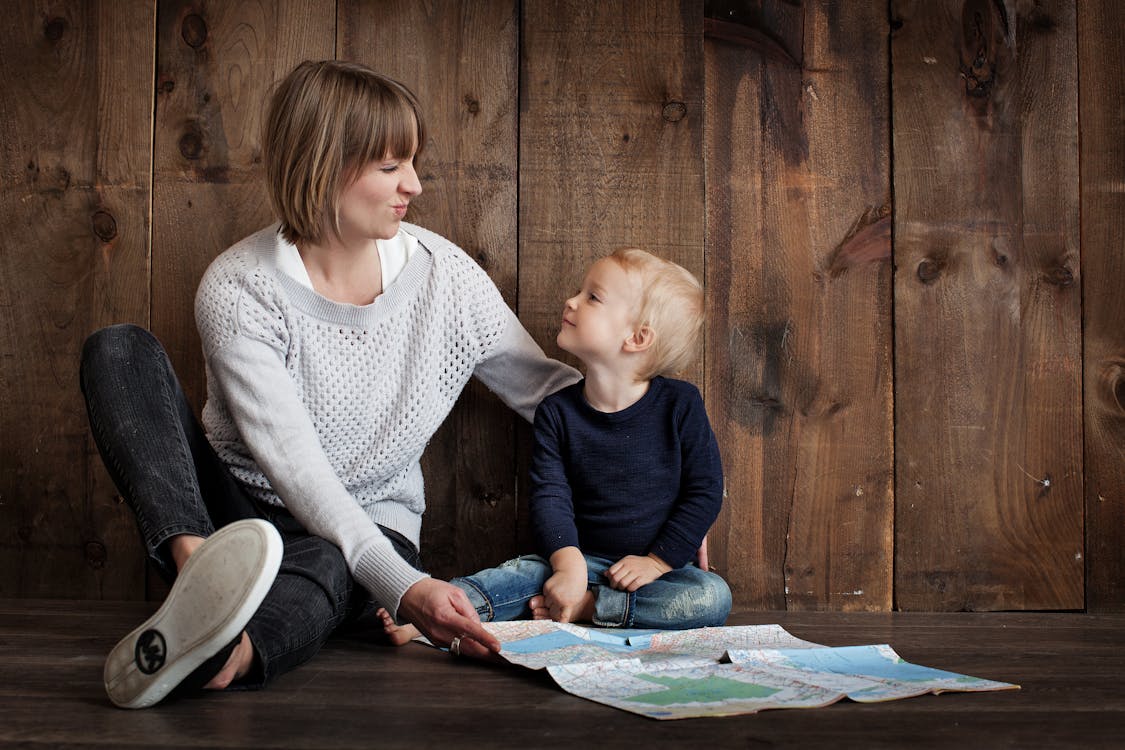 Photo by Pexels
As you may have known, active listening is vital in ironing out disagreements, building trusts, influencing the human race, and specifically crucial in leadership. However, how can you be a remarkable leader when you have attention deficit hyperactivity disorder (ADHD), wherein you quickly lose your concentration and listening to other people is a monstrous challenge?
Poor listening is one of the distinctive symptoms of ADHD, and it is the result of the brain's disability in its executive function that is supposed to help in hampering and self-managing behavior. Most often than not, individuals with ADHD fail to have healthy and blissful friendships or relationships and so it is essential to work on this favorably regarded social skill, which is active listening.
Read more and find strategies to adopt that will help ADHD individuals in practicing and improving their listening skills so they can instantly take on the world.
A Burst Of Fresh Air
Since many people with ADHD live in a round-the-clock stressful situation, deep breathing is vital to them to calm their minds and bodies. There are studies, which suggest that people with ADHD have abnormal breathing patterns that make them anxious and distracted. Learning how to control their breathing will help them become more relaxed and attentive to their surroundings and to the people they will be talking.
When in a conversation, people with ADHD must keep their minds focused on the words that will come out of other people's mouths and they must also take slow and gentle breaths, if possible. The right breathing pattern, which is the link between our minds and bodies, may help calm down people with ADHD and improve their capacity to concentrate.
Repetition Is The Mother Of Skill
When it comes to active listening, people with ADHD should take on the challenge to repeat the words back to the person they are talking. Aside from listening, they must learn how to silently paraphrase the group of words that other people may have uttered to them as a way of overcoming constant distraction. In this way, an ADHD individual will be able to clarify misconceptions and strengthen conversations.
People with ADHD must also be honest, which means to say that if they did not catch everything that the other person told them, they must ask questions or let the person know immediately. One of the significant benefits of repetition is that ADHD individuals will be able to show their interest in any discussion, which clears the way for them to be involved in more meaningful conversations.
He Who Takes Notes Listen Well
It is but typical to people with ADHD to most likely forget what they are about to say or what someone else has uttered during a heart-to-heart or a head-to-head discussion. Therefore, ADHD individuals are encouraged to take down whatever information they hear, especially if they are in an important work meeting, listening to a tedious lecture, getting instructions, or even in conversing with somebody else. Accordingly, the act of writing down information will help ADHD individuals to listen competently.
There's Always Time For Everything
People with ADHD must learn how to wait for their turn to speak. Although the urge to take over conversations is compelling, they must instill in their minds the good life quote, "Patience is a virtue." The only way for people with ADHD to give their full attention to the person they are talking to is to exercise patience when listening so they will less likely become upset when waiting for their turn to say something.
They must also let go of thinking about what they are about to say next or planning what to respond, stop rudely interjecting, and learn the value of give-and-take in any conversation. Mastering the art of patiently listening will deliver bonds of understanding between people with ADHD people and other individuals.   
There Are Drugs That Will Help
Since ADHD makes listening and communicating extremely challenging, doctors prescribe several medications that can increase mental alertness and attention. Cotempla, for one, is a stimulant offered to ADHD individuals in treating the disorder by improving their ability to concentrate, steering some behavioral issues, and advancing their listening skills. See how much you can save by redeeming this cotempla discount coupon as quickly as people. When taking ADHD medications, however, it is imperative for individuals to work closely with doctors of their choice to regulate the dosage and adjust the timing to suit their needs.
Takeaway
Admittedly, people with ADHD fall short when it comes to social interaction and paying attention. Most, if not all of them, either talk incessantly, go in and out of a conversation, or chatter about themselves. However, what they must mull over is the fact that there are certain ways for them to go beyond their condition and be a good listener and conversationalist that they wanted to be. If they knew how to perk up their listening and conversation skills, they too could make strides with their interpersonal relationships.
Christine Simmons
Christine Simmons is a freelance creative writer who collaborates with various healthy lifestyle enthusiasts to share her experiences through the written word. She especially loves writing about health and the various ways to become healthy. Christine worked as a content marketing specialist in her formal life, but recently left to pursue a full-time freelance career.